Apo Agua recently forged its partnership with the Department of Environment and Natural Resources (DENR) Region XI and FARDECO Multipurpose Cooperative (FARDECO) through a five-year reforestation program for the rehabilitation of DENR's 200-hectare site in Barangay Cadalian, Baguio District.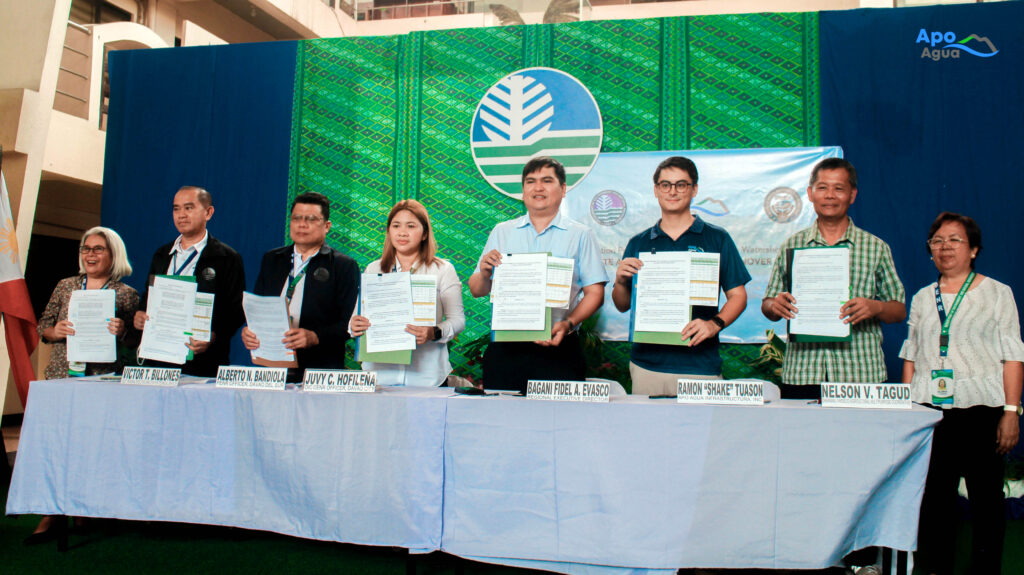 In line with its shared commitment of helping preserve the watershed and providing livelihood opportunities to the community, Apo Agua and DENR joined forces to raise awareness of watershed conservation and biodiversity in the community through a holistic Information, Education, and Communication campaign.
Apart from multimedia materials such as posters and videos, metal signages will be put up in Baguio District barangays, highlighting local endemic species to promote wildlife conservation through the preservation and protection of animals, plants, and their habitats.
"We've worked with Aboitiz on many projects, and this reforestation program is not just about planting trees; it's also about restoring and caring for our NGP area within the Panigan-Tamugan Watershed. With this partnership, Apo Agua is helping us ensure the sustainability of our water table all the way to Davaoenos' homes. I hope it does not end here, and we will continue with our conservation efforts," said Bagani Fidel Evasco, DENR 11 Regional Executive Director.
Apo Agua also provided the Monitoring Team of DENR's City Environment and Natural Resources Office with digital cameras and DENR-CENRO's Lawin Patrollers with mobile devices, power banks, and raincoats to optimize their watershed monitoring activities.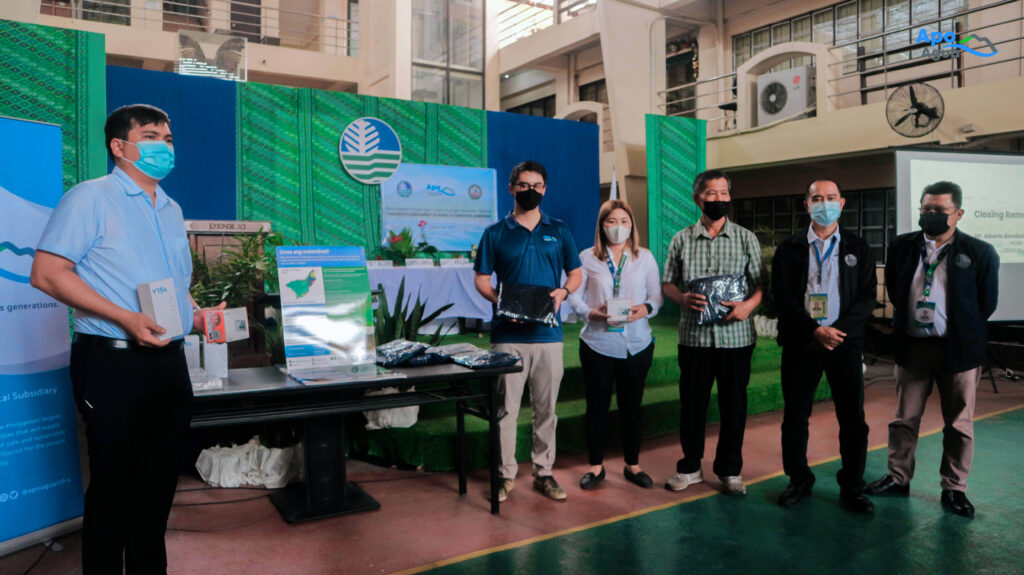 "It's an honor to stand alongside DENR in protecting the Panigan-Tamugan watershed. At Aboitiz, we highly value environmental conservation as part of our strategy for advancing business and communities. We recognize the urgent need to protect the watershed as this will be the next water source of Davao City, and we are taking proactive steps to do so," said Anna Lu, President of Apo Agua.
A consistent advocate of environmental protection through various programs, Apo Agua, partnered with the Davao City Water District for its Adopt-a-Site Reforestation Program in 2019. It also conducted a watershed baseline study with ARUP, a renowned consultancy firm that outlined recommendations for the Davao City Watershed Management Council (WMC) to determine sustainable policies for the Panigan-Tamugan watershed.
As it leads the construction of DCWD's Bulk Water Supply Project construction works, Apo Agua is determined to expedite the project completion to provide safe and sustainable water supply to the consumers of Davao City Water District. Road restorations from pipelaying activities in multiple sites across 15 barangays in the Second and Third Districts of Davao City are also ongoing.