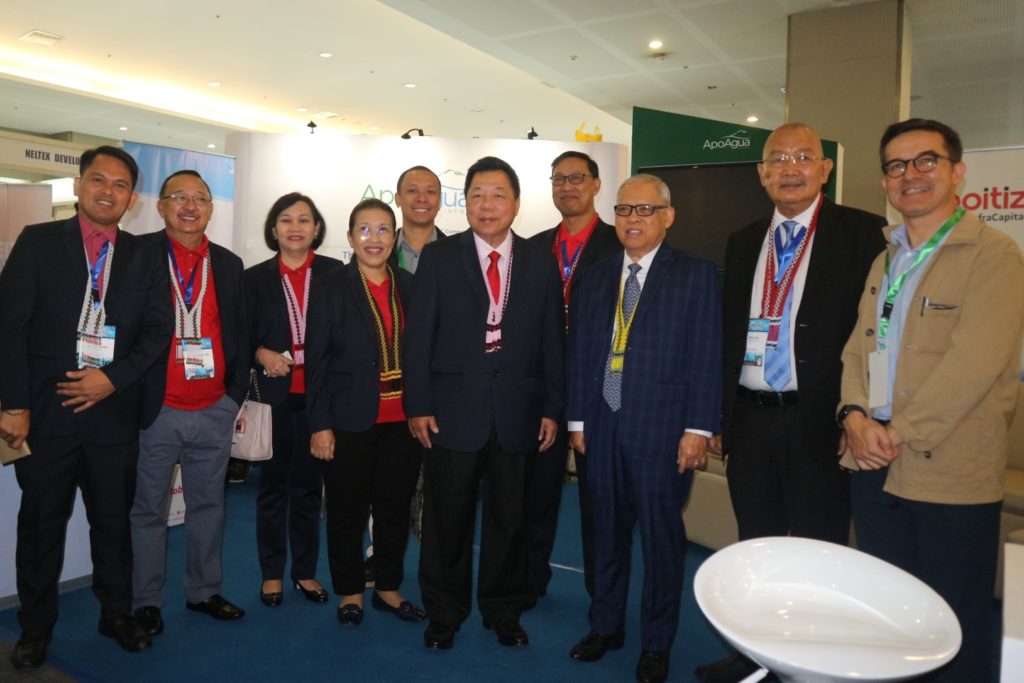 Aboitiz InfraCapital, Inc., together with its water business units Apo Agua Infrastructura, Inc. and Lima Water Corporation, affirmed its support for water resilience and security at the Philippine Association of Water Districts (PAWD) Convention in Davao City last February 4 to 6.
In the photo, Aboitiz InfraCapital COO for Water Roman Azanza (far right) hosted the convention organizers, the Davao City Water District (DCWD) Board and Officers, during the latter's visit at the Aboitiz InfraCapital booth. At one of the convention's learning sessions, Apo Agua General Manager Ones Almario introduced Aboitiz InfraCapital's water portfolio, and shared updates on Apo Agua and DCWD's Davao City Bulk Water Supply Project (DCBWSP) and environmental efforts.
Aboitiz InfraCapital undertakes all infrastructure and infrastructure-related investments of the Aboitiz Group. The company is poised to take advantage of the growth momentum and the government's commitment to bolster further advancement by building the right infrastructure that will advance business and communities.
Apo Agua, a joint venture company between Aboitiz InfraCapital and J.V. Angeles Construction Corporation, is currently undertaking the construction of the DCBWSP that aims to supply more than one million Davaoenos with over 300 million liters of water per day by 2021.
Meanwhile, Lima Water provides end-to-end water distribution and wastewater treatment services to the world's biggest multinational firms based in Lima Technology Center, Batangas. Aboitiz InfraCapital also has a minority stake in Balibago Waterworks System, Inc., which serves over 200,000 households in its primary franchise areas, primarily within Pampanga.